Buy Foreign Currency online from Taj Forex to travel anywhere in the world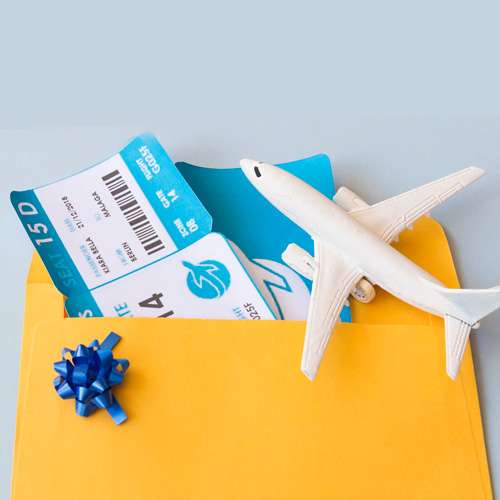 Travelling abroad can be an exciting and memorable experience, but it also requires careful planning and management of finances. One of the most effective options for managing finances while travelling overseas is to Buy Foreign Currency online via Travel Cards. Forex or travel cards are becoming increasingly popular among travellers, particularly those who frequently travel to foreign countries. These cards offer many benefits over traditional currency exchange and payment methods, such as cash or credit cards. Forex cards are prepaid travel cards that allow you to load foreign currency onto them and use them as regular debit or credit cards in any foreign country.
Here are some ways how Taj Forex cards can help you to travel abroad.
Convenient and Safe
Forex cards are a convenient and safe option for carrying money while travelling abroad. They are lightweight, easy to carry, and easily replaced if lost or stolen. Buying Foreign Currency online also offers a high level of security, as they come with an EMV chip and require a PIN for transactions, making them less susceptible to fraud.
Competitive Exchange Rates
Forex cards offer competitive exchange rates compared to other foreign currency exchange modes, such as cash or traveller's checks. They provide a hassle-free and cost-effective way to convert currency with no hidden charges or markups.
Wide Acceptance
Forex cards are widely accepted at ATMs, POS terminals, and online merchants worldwide, making them a convenient option for making travel payments and withdrawals. Forex cards also eliminate the need for carrying cash, which can be risky and inconvenient.
Currency Flexibility
Forex cards offer the flexibility to load multiple currencies onto a single card, making it easy to switch between currencies according to your travel needs. This feature is beneficial if you visit various countries on a single trip.
Track Expenses
Forex cards come with an online portal that allows you to track your expenses and balance in real-time. This feature is beneficial in keeping track of your spending and avoiding overspending while travelling abroad.
Types of Forex Cards
Forex cards, or prepaid travel cards, are preloaded with foreign currency and can be used to withdraw cash or make purchases when travelling abroad. There are generally two types of forex cards:

Single Currency Forex Card
A single currency forex card is loaded with only one foreign currency. These cards are ideal for people travelling to a single country who want to avoid the hassle of carrying cash or exchanging money.

Multi-currency Forex Card
Buying multi-currency forex cards can be loaded with multiple foreign currencies. These cards are useful for people travelling to various countries on a single trip. They allow you to avoid the hassle of carrying multiple currencies or exchanging money at each destination.
Forex cards include additional features such as Travel Insurance, Emergency Assistance, and Loyalty Points. Therefore, comparing the features and fees of different forex cards is vital before choosing one that meets your needs.
Buy Foreign Currency online
, and Forex cards offer numerous benefits, making them an excellent tool for managing finances while travelling abroad. They are convenient, safe, cost-effective, and offer high flexibility control. If you plan to travel abroad, consider using a Forex card to make your journey a hassle-free and enjoyable experience.